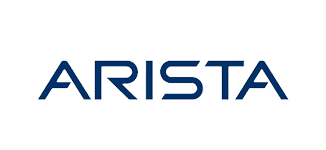 Arista Offers a Broad Portfolio of Gigabit Ethernet Solutions
Arista Networks was founded to deliver software driven cloud networking solutions for large data center and computing environments. Arista offers a broad portfolio of Gigabit Ethernet solutions including 1/10/40 and 100GbE switches that redefine network architectures, bring extensibility to networking and dramatically change the price/performance of data center networks. At the core of Arista's platform is EOS (Extensible Operating System), the world's most advanced network operating system, designed to build software driven cloud networks. EOS provides a single image consistency across hardware platforms and a modern core architecture enabling in-service upgrades and application extensibility.
Arista's crown jewel, EOS, is the most advanced network operating system to enable open third party development. The award-winning software is built upon a stable, open source Linux core with a central state-oriented database that makes EOS inherently self-healing, in-service upgradeable and extremely robust. Arista EOS Central offers access to development tools, scripting examples, and support to deliver real-world solutions that bridge the gap between what vendors build and what users want. Arista actively shares code samples, engages in collaborative forums, and posts works in progress to get early insight into use cases.
Arista Networks is the leader in building scalable, high-performance and ultra-low latency cloud networks with low power consumption and a small footprint for modern data center and cloud computing environments. Purpose-built hardware with Arista 7000 family and Arista EOS, maximize system uptime, stateful fault repair, Advanced Event Management, Zero Touch Provisioning, latency analysis and a fully accessible Linux shell. Arista's Ethernet switching solutions include native support for VMware, network-virtualization and hundreds of applications. Arista's hardware platforms are designed to meet the stringent power and cooling requirements of today's most demanding data centers, proven advantages already in use in many of the largest cloud data centers around the world.
Arista + MicroAge Solutions
Find your solution!
Contact MicroAge today to find the right Arista solution.